Heliophrya rotunda the focus plane is on the tentacles that are distributed in fascicles which are orientated like the scale marks of a clock. Some diatoms have been caught by the tentacles. Interestingly enough the specimens shown in these images were found on artificilally exposed micro-slides, the same subtrate as described in the book of D. Mattes about Suctoria. The oval-shaped macronucleus with the micronucleus (on the right) is visible in the center of the cell.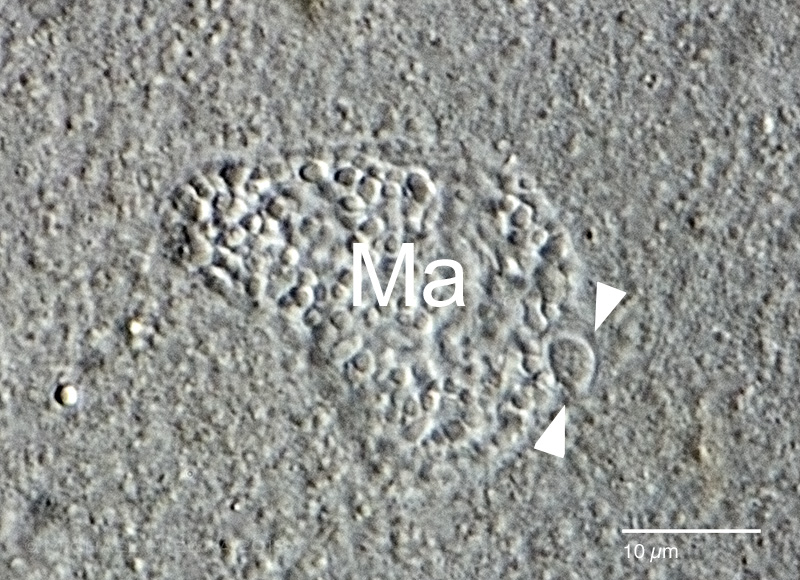 Heliophrya rotunda, another specimen from the same sample showing the central oval-shaped macronucleus (Ma) and the associated micronucleus (marked by the two arrowheads).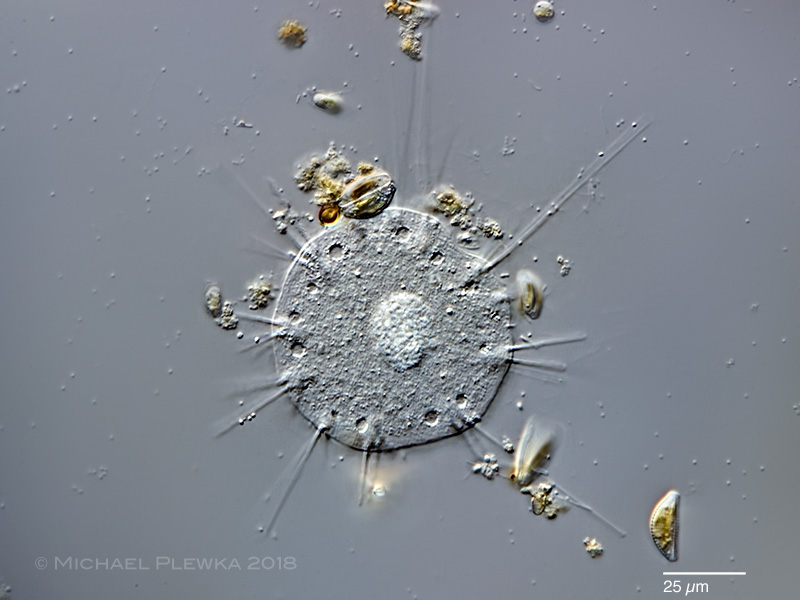 Heliophrya rotunda, focus plane on the more than 8 contractile vacuoles which are circular arranged.
Location: Großes Heiliges Meer, NRW, Germany;
Habitat : on artificially exposed micro-slides
Date: 08.04.2018; 28.04.2019 (1)