Enteroplea lacustris, lateral view, slightly compressed specimen.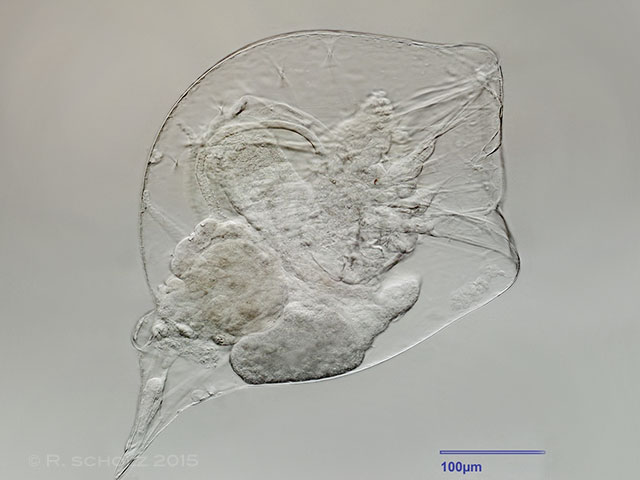 Enteroplea lacustris; head completely retracted. The transparent integument reveals a perfect view of the pseudocoel.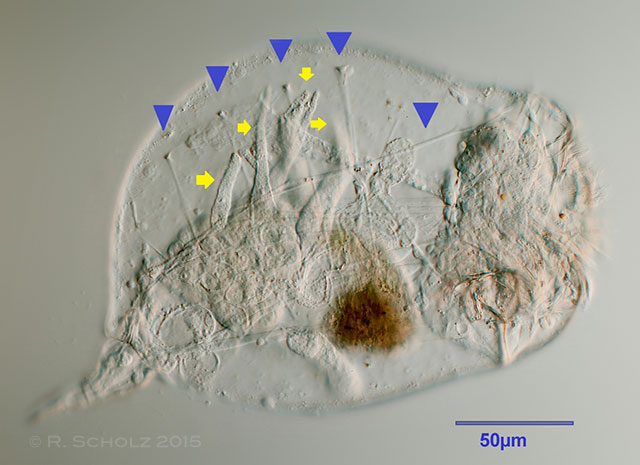 Enteroplea lacustris, gastric glands with typical appendages (yellow arrows). The blue arrowheads point to the insertion points of some transversal muscle fibers.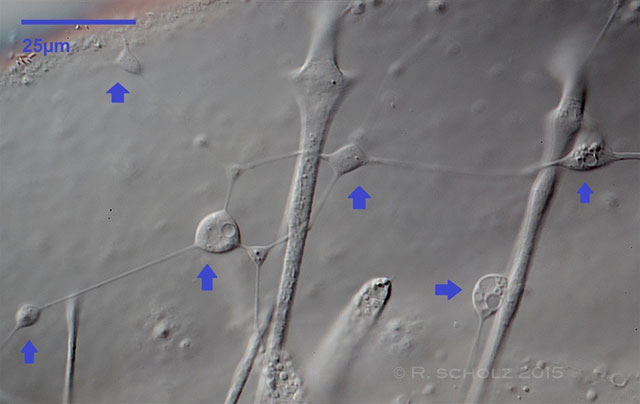 Enteroplea lacustris, amoeboid tissue (blue arrows).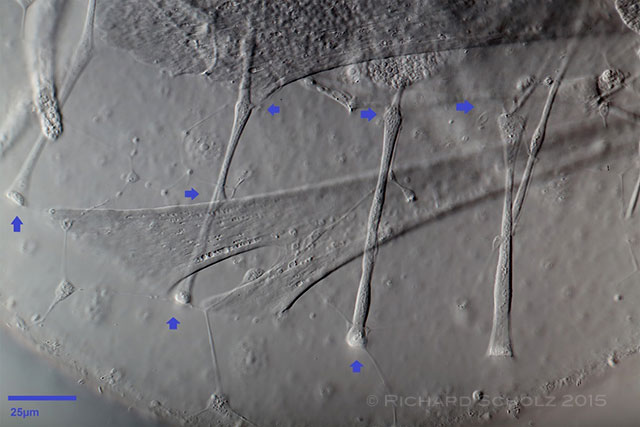 Enteroplea lacustris; as some of the filaments seem to be connected to muscle fibers, they could also be part of the nervous system (?).
Enteroplea lacustris, three aspects of the trophi (stacked images)
Location: "Rotes Moor" nearby the city of Wesenberg/Mecklenburg-Vorpommern/Germany
Habitat: "Bruch" with waterplants, together with Cephalodella gigantea. About one specimen
per ml. Conductance: 85µS, pH: 6.5.
Date:collected 14.7.2015, images: 22.7.2015
All images courtesy of Richard Scholz.